Wire Rope Isolators
Full Helical
Full helical isolators are multidirectional wire rope isolators that provide protection against harsh shock and vibration during transport and handling of sensitive equipment. 
Properties
All metal construction

Low frequency isolation

Multidirectional

 

Fixation: two or four fixture points to equipment and foundation

 

Exceptional reliability and lifetime

 

Superior temperature range: -290 ° F to + 570 ° F

Static loading per isolator: 0.22 lbf to 17 kipf

 

Damping ratio: 15-25% (viscous equivalent)

 
Application Sectors
Defense Industry
Aerospace
Nuclear
Oil Research
Railways
Medical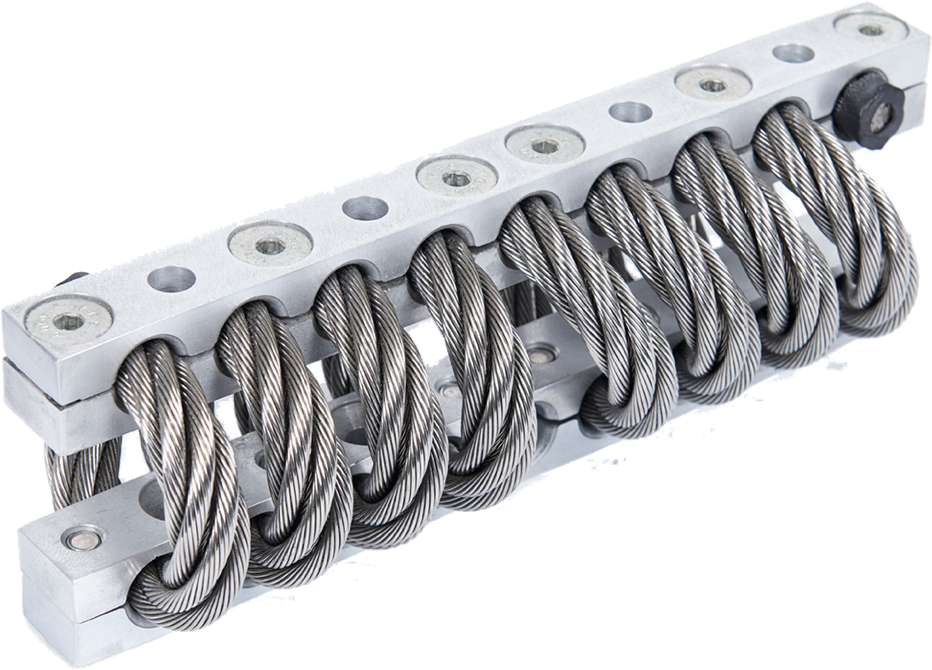 Characteristics
A large range of models are available, suitable for orientation in compression/tension, compression/tension at 45 degrees, shear, or roll. Isolator height and width can be customized for optimal performance for your application.